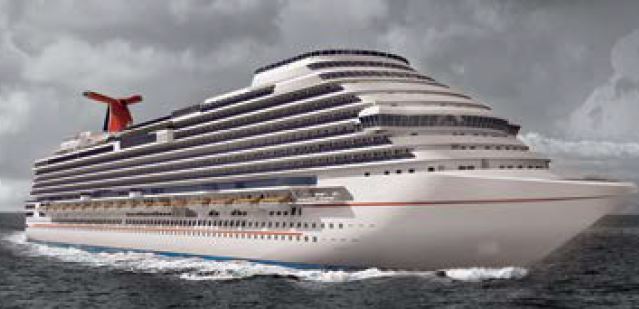 Pipe Couplings have been used in shipbuilding and drilling platforms for many years across the world both for repairs and in the original design for:
Ballast lines
Fuel lines
Fire fighting lines
Vent lines
Sea water cooling systems
UNI-Coupling Pipe Couplings excel as a means of joining pipes compactly in confined spaces, saving weight and space. They can be installed easily and quickly without special training or the need for heavy equipment. They are also more cost-effective than welding, and avoid additional fire risk. Shipbuilders in particular repeatedly face the challenge of laying a great many pipes through narrow, hard-to-reach spaces, while cutting back on weight and costs.
This means quicker, more efficient construction, and a short downtime for repair and maintenance of existing and operating craft and rigs. Repairs and maintenance can be carried out during brief stops at port, minimising loss of precious time in operation or at sea.
They can also:
compensate for movement, such as due to thermal expansion and contraction (Flex and Open-Flex types only)
cope with differing pipe materials
assist in corrosion management
allow for gaps between pipe ends
be used without having to prepare pipe ends, and
compensate for pipe misalignment and angular deflection (differing pipe-end angles).
All significant classification approvals such as DNV, Lloyds, ABS etc have been granted for UNI-Coupling Pipe Couplings. For specific information as to current approvals, see here.
Simple, fast, reliable
With UNI-Coupling pipe couplings, pipe fitting is simple, fast, reliable – and free from fire or explosion hazards. With their high safety reserves and progressive action, these couplings can also handle extreme situations. In shock tests, UNI-Coupling couplings have been shown to retain their seal even in a deformed state – after a collision with another ship, for example, or an underwater explosion.
Space-saving and accessible
The compact design of UNI-Coupling pipe couplings really proves itself in the narrow pipe ducts found on ships. Low installation height and a freely positionable closure afford space and volume savings of up to 50% compared with other jointing methods.
Big weight savings
UNI-Coupling pipe couplings allow huge weight savings: assuming an average of 3000 couplings per ship (there are approximately 3,500 Pipe Couplings in each of the ANZAC Frigates in the Royal Australian Navy), with diameters ranging from 48.3 to 219.9 mm:
Weight savings compared to flange couplings 24 tons

Weight savings compared to other coupling types: 2.1 tons
Noise and vibration damping
Such excellent damping properties are especially important in submarines but they also contribute a great deal to smoother voyages aboard passenger ships. UNI-Coupling pipe couplings damp noise and vibration from vibrating items of plant like engines, gearboxes, pumps, turbines and compressors.
For use anywhere
UNI-Coupling pipe couplings are approved for virtually all pipe systems, because regardless of diameter and what they are made of – they are suitable for use with all the materials used in shipbuilding and on drilling platforms.
Joints having high elasticity, rather than a rigid grip, largely eliminate the stresses and tensions from piping systems assembled with UNI-Coupling couplings. And that considerably prolongs their service life.
Further key benefits include:
Compensating axial shifts and length changes (Flex type only), angular discrepancies, manufacturing and fitting tolerances
Removable and reusable
Very short down times thanks to straightforward, fast fitting and dismounting
Easy repair and refurbishment thanks to universal deployability (UNI-Coupling repair concept)

UNI-Coupling pipe couplings are used in a wide variety of situations, industries and plants, such as:
(Click on the following headings to find one relevant to you.)